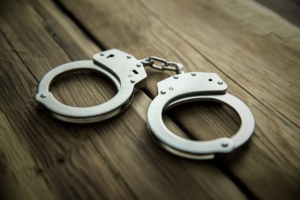 Thirty-nine-year-old Craig McCallum otherwise 'Fade Away', 'Jordon', a farmer of Phase one, Seaview Gardens was arrested and charged for Illegal Possession of Firearm and Illegal Possession Ammunition in his community on Tuesday, August 24.
Reports from the Seaview Gardens Police are that 1:15 p.m., a team of officers carried out a targeted operation along East Road in the community. During a search of the area the accused was seen sitting on a refrigerator under a tree. He was accosted and searched and one black Beretta 9mm pistol with a magazine containing eighteen 9mm cartridges was removed from his waistband. He was subsequently arrested and charged.
His court date is being finalised.