INVESTIGATORS UNCOVER POSSIBLE BURIAL SITE
FOR ST. CATHERINE-BASED GANG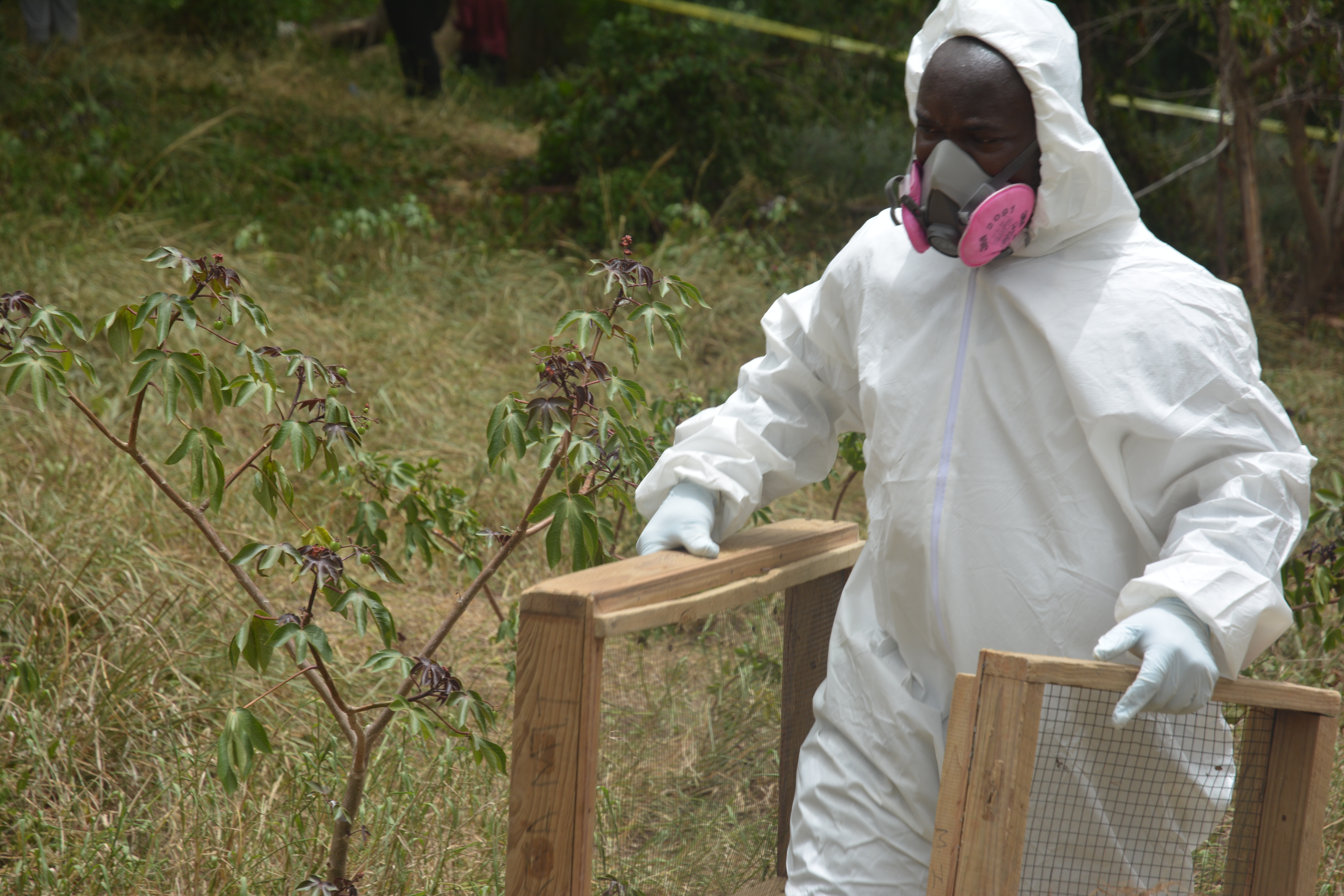 June 23, 2020 – The Jamaica Constabulary Force investigators have made a major breakthrough in its fight to rid the nation of criminal gangs. As the JCF's Criminal Investigations Branch continues to probe several cold cases, the remains of at least two persons were excavated from makeshift graves suspected to be used by a St. Catherine-based gang in Waterloo, St Catherine on Tuesday, June 23.
Speaking at the site, Acting Deputy Commissioner of Police (DCP) in charge of Crime, Fitz Bailey, revealed that the Police have been following investigative leads pertaining to the area for more than two years.
"For the past year and a half we have been getting intelligence and doing our investigations regarding the possibilities of bodies being buried at a site. …We were here last year and we came back two to three weeks ago… and we came back this morning and the result was that we have found at least two bodies," he said.
Acting DCP Bailey pointed out that the operation was a joint effort, involving many units of the Constabulary, including the Scenes of Crime Unit and the Canine Division, as well as the Jamaica Defence Force. While revealing that investigators suspect the bodies had been buried for at least three years, he gave high commendations to the team.
"A lot of commendation must be given to them and I want to say that the JCF has the capacity to treat with whatever crime we have to deal with. We have the forensic capabilities and having identified these bodies we are going to also continue to use science…we have to use DNA as a means of identifying who these people are…," he said.
DCP Bailey moved to assure the nation that the JCF remains committed to the pursuit of justice, no matter how long it takes. He emphasized that our investigators are committed to the highest international standards of policing.
"The security forces continue to improve on the way we do business we continue to build our capacity and we are calling on Jamaica to support the effort…what we have uncovered here speaks to the level of commitment that we have within the JCF…and the level of training that our forensic crime scene investigators have been exposed to. We can stand up to any international scrutiny," said Bailey.