JCF SUMMER MUSIC CAMP BEGINS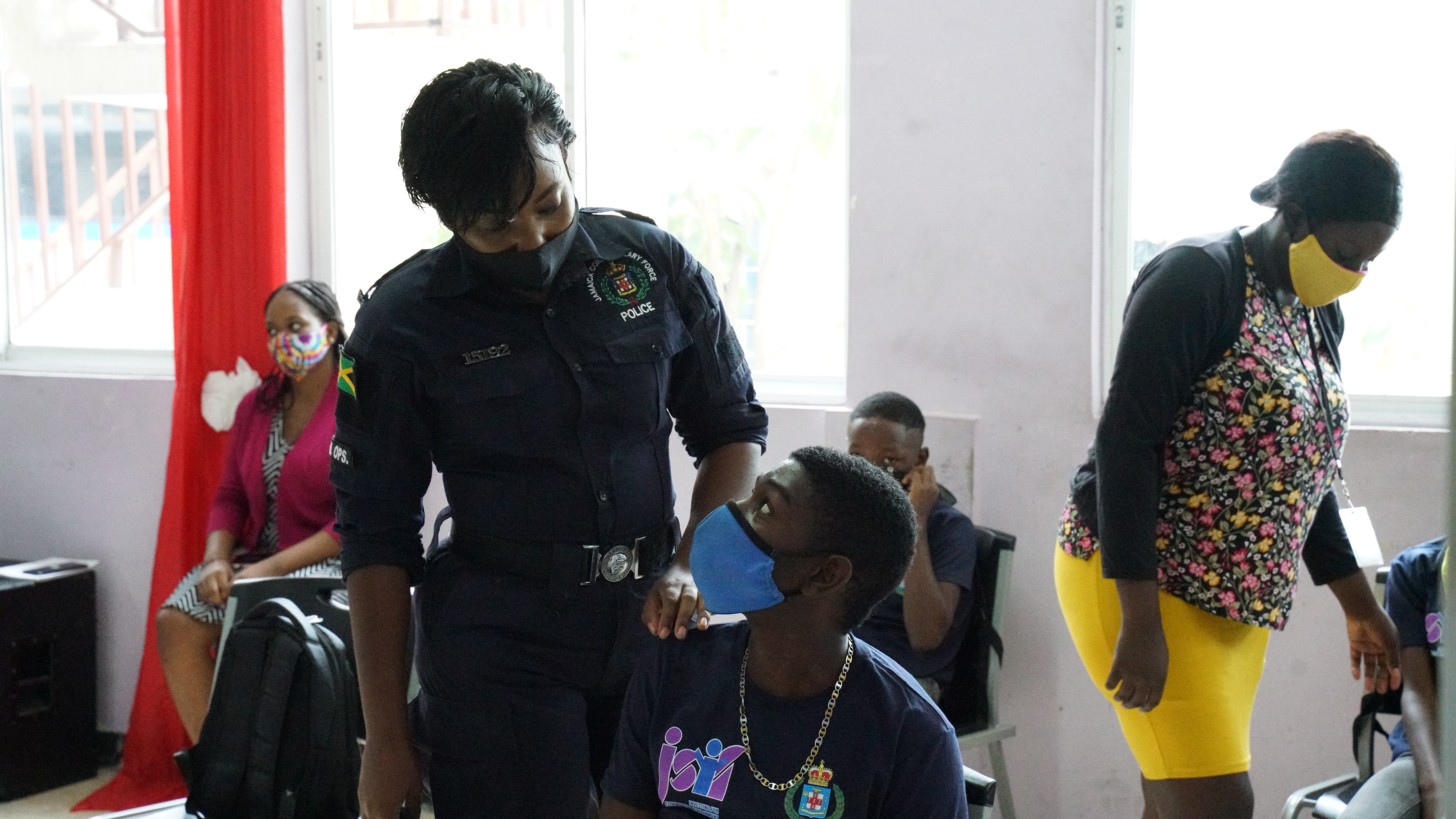 August 10, 2020 – The Jamaica Constabulary Force (JCF) launched the first of its kind 'Music Camp 2020' at the JCF Band Division Headquarters in Kingston Gardens, Kingston on Monday, August 10.
The Music Camp is a project of the Community Safety and Security Branch (CSSB), which is being funded by the Jamaica Social Investment Fund (JSIF). The project will run for one year; however the initial camp will last for two consecutive weeks. Thereafter, the camp will be hosted on specific days and times.
Deputy Superintendent of Police Winston Woolcock, head of the JCF Band Division said the twenty (20) participants, that the camp will be seventy percent (70%) practical and twenty percent (30%) theory. "Two weeks is too short to teach or learn all that you need to know, hence the program has to be skillfully crafted," he stated.
Of the twenty participants, five are females; ages ranging from 12-years to seventeen. They will be taught lessons such as Introduction to Instruments, Care and Handling of Instruments and how to play major scales and simple songs, among others.
Assistant Commissioner of Police (ACP) in charge of the CSSB, Ealan Powell, thanked the JSIF for their commitment in funding the Music Camp as well as for donating instruments to aid in the development of the young musicians. He encouraged the participants to make the best of the program, stating "Whether you play (music) in church or at the biggest concert in Madison Square [after this], we want you to remember where it started. When you return to church, pastor should ask where you went over the holidays."
Social Officer from the JSIF, Tamoya Miller congratulated the participants. She lauded the JCF for having the only music camp of the seven (7) summer camps being funded by JSIF.
Deputy Commissioner of Police, Clifford Blake commended his team of officers for finding such unique avenues to direct and engage children in light of COVID-19—which has resulted in students being out of school since March. He also applauded the CSSB team for observing and ensuring the protocols as it relates to the number of participants, sanitization and the wearing of masks, among others are upheld.
Fifteen-year-old Ramone Campbell, camp participant, beamed with excitement as he thanked the JCF and JSIF for what started off as an idea, becoming a reality. "It means you (JCF and JSIF) care and we appreciate you. Thank you so much and our best days are ahead."