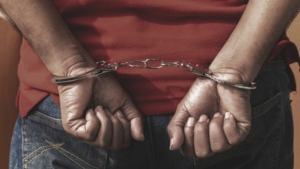 Twenty-nine-year-old Romaine Dolson of Cold Spring district in Bethel Town, Westmoreland turned himself in to the police and was charged for the murder of 34-year-old Horasho McFarlane of Cold Spring district on Wednesday, December 15.
Reports are that about 5:30 p.m. McFarlane and Dolson had a dispute during which McFarlane was chopped several times with a machete. The police were summoned and McFarlane was taken to hospital where he died.
Dolson turned himself in the same day and on Friday, December 17 he was charged with Murder.
His court date is being finalised.