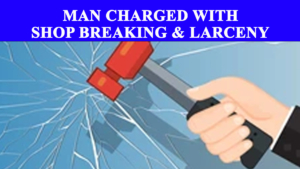 Lawmen assigned to the St. Catherine South Police arrested and charged 26-year-old Dondre Blake, otherwise called 'Dre', entertainer and higgler of Bond Street, Kingston 14 following an incident on Dolphin Crescent, Old Harbour Glades in St. Catherine on Wednesday, March 09.
Blake has been charged with Shop Breaking and Larceny.
Reports are that about 4:15 a.m., Blake and two other men broke into a business establishment and stole gaming boxes. The boxes were tracked and recovered in Manchester. Several parts from the gaming boxes were recovered in a Nissan AD wagon motor car in which Blake was travelling along with two other suspects who fled.
A question and answer session was conducted and Blake charged on Monday, March 14.
His court date is being finalised