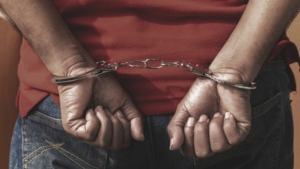 Another man charged with Robbery with Aggravation, Abduction, Grievous Sexual Assault and Indecent Assault following a December 2019 incident on Gautby Road, Montego Bay in St. James.
Reports from the Mount Salem Police are that about 8:20 p.m., Smart was driving a motor car posing as a taxi operator along with another man posing as a passenger. The men picked up a 20-year-old woman and on reaching a section of the road, Smart pulled what appeared to be a firearm and pointed it at the woman then proceeded to rob her of her personal items. The men then sexually assaulted the woman before dropping her off along the roadway. The matter was reported to the police and one of the men was arrested and charged on the night of the incident.
Ongoing investigations led to the arrest of Smart during an operation in Trelawny on Thursday June 10. He was subsequently charged on June 15.