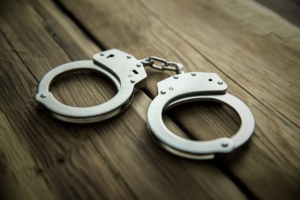 Detectives in Hanover have arrested and charged two suspects in connection with recent incidents of murders and shootings in the parish.
One of the suspects, 31-year-old Vascoe Bowen of Brissett district in the parish, has been charged in connection with the June 5, 2021 murder of two men and the wounding of three others at Mount Pleasant district in Hanover.
Twenty-nine-year-old Aaron Melbourne, 18-year-old Baghio Salmon and three other men were reportedly at home about 6:00 a.m. when four armed men entered and started firing gunshots. Residents, who heard the explosions called the Police and the injured men were transported to the hospital, where Melbourne and Salmon died. The culprits escaped.
The culprits escaped.
One of the four suspects, 31-year-old Vascoe Bowen was arrested in an operation in Freeport, St. James on Saturday, June 12. He was subsequently interviewed in the presence of his attorney and charged with two counts of Murder and three counts of Wounding with Intent. His court date is being finalized.
Meanwhile, another suspect, this time in the June 9, 2021 double murder of a teenager and another man in Logwood district in the parish, has also been arrested. While his identity is being withheld as detectives make preparations to formally charge him, they are reporting that he is the main suspect behind the incident, which also saw two other persons being shot and injured.