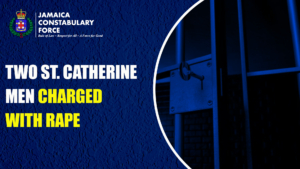 Two St. Catherine men have been arrested and charged with Rape and Grievous Sexual Assault following an incident at a medical facility in St. Catherine on Friday, August 18.
Charged are; 20-year-old Shemar Edwards otherwise called 'Usher', a porter of Clifton Bernard Lodge, Portmore and 31-year-old Corey Orr otherwise called 'Shortman', also a porter of Gravel Heights in Spanish Town, both in St. Catherine.
Reports from the Spanish Town Police are that about 8:00 p.m., a female patient went to a vending machine to make a purchase. On way back to the ward, Edwards reportedly led her to another area of the facility. Both men allegedly sexually assaulted the woman; in addition, it is reported that Orr raped her. The woman reported the incident to a nurse, who alerted the police.
The men were subsequently arrested and charged. Their court date is being arranged.