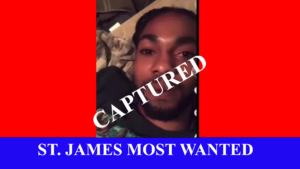 One of St. James' most wanted was captured by the police during a Motor Vehicle Check-Point Operation on Reading main road, in the parish on Tuesday, May 24.
He has been identified as 24-year-old Nickeelo Lewis otherwise called 'Akelio' or 'Keelo', of Lilliput, St. James.
Lewis was featured on the Jamaica Constabulary Force's (JCF) 'Wanted Wednesday' campaign for Murder and Shooting with Intent.
Reports are that the police team intercepted a Nissan AD wagon with two men aboard. The vehicle and its occupants were searched, however nothing illegal was found. Lewis was identified and subsequently arrested.