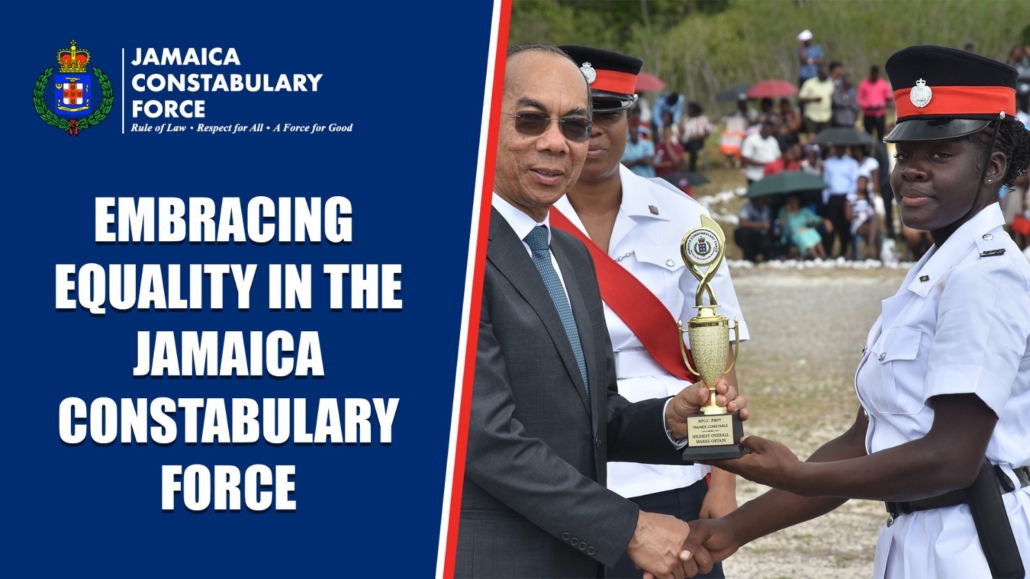 As Jamaica celebrates its Emancipation and Independence, we reflect on the Jamaica Constabulary Force's (JCF) transformation, especially the force's enrolment of women. In a landmark move, the doors of the prestigious JCF were opened to women on January 1, 1949. This paradigm shift, a major step away from ingrained gender norms, marked a turning point in Jamaica's history, signifying the nation's dedication to fostering women's empowerment and fostering a more inclusive society.
Before this shift, the male-dominated JCF inadvertently echoed the outdated notion that law enforcement was solely a man's domain. Recognizing the need to disrupt this old-fashioned view, the nation's leaders acknowledged that an inclusive police force could enhance efficiency and foster a more profound connection with the communities they protect and serve.
This progressive development was met with a tidal wave of public support. Recently, we had the opportunity to hear from Regna Brown Pryce, a trailblazer who was among the first twenty women to be interviewed for a position in the JCF, at the JCF Transformations 2023 Expo. "Sylvia Myers and I were part of the first cohort ever to be interviewed for the women police," Mrs. Pryce reminisced.
As we approach Jamaica's Emancipation celebration, it is impossible to overlook the immense value that women's talent, commitment, and passion bring to the task of national security. Our current Commissioner of Police, Major General Antony Anderson, strongly supports this view. He stated, "The inclusion of women in the JCF has cultivated a more progressive and contemporary force that truly embodies the essence of our esteemed organization as we continue our transformation journey."
The decision to incorporate women into the JCF was informed by extensive research and consultation with global police forces that had already successfully embraced gender diversity. Notably, nations like Canada, Sweden, and Norway have long enjoyed the multiple benefits of a diverse law enforcement workforce, providing a model for Jamaica to emulate.
As the barriers fell, many women, including Pryce, eagerly stepped up to answer the call to serve their country. Speaking about her early days in the force, Pryce fondly recalls the novelty of her role, "When I went to Montego Bay, they had never seen a woman police before, especially in uniform. It was quite an interesting time, and we really engaged with the community…I loved it!"
Woman Corporal Kayla Keane, a passionate young officer in the JCF Corporate Communications Unit, echoes this sentiment. "I love the fact that I can be feminine and still excel in my career. I can switch from high heels to uniform boots and a rifle, and each experience is equally rewarding," she enthusiastically shares.
This momentous decision also serves as an empowering message for young girls across Jamaica, urging them to dream beyond traditional boundaries and explore careers previously considered unattainable. The sight of women in uniform breaking barriers and maintaining public safety instils a powerful belief in their own potential.
Women who are already part of the force serve as mentors, providing invaluable guidance to their new colleagues. Woman Corporal Keane supports this statement, "I admire the other women police officers who are talented, amazing, and serve as role models."
By embracing women in the JCF, Jamaica has boldly reaffirmed its commitment to progress, equality, and the spirit of emancipation that has guided the nation's journey. As we continue to strive for gender equality worldwide, Jamaica's determined march towards inclusivity stands as a beacon of inspiration for nations globally.
As we celebrate 'Emancipendence' 2023, we are reminded of the shared strength and unity between men and women in the JCF, leading the way towards a brighter, more equitable future.