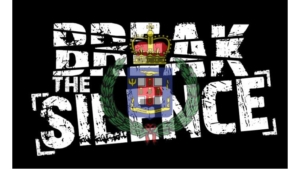 Too often, we hear stories of sexual abuse that leave victims shrouded in a world of silence, secrecy, humiliation, and agony. These individuals find themselves trapped in these circumstances, holding on to their suffering and, crucially, information that could put their abusers behind bars.
Tasked with the mission to ensure confidential, efficient, and effective investigation of all reported sexual offences, the St. James branch of The Centre for Investigation of Sexual Offences and Child Abuse (CISOCA) offers a platform for the unheard to be heard and urges victims to step forward. Headed by Detective Corporal Natasha Dixon, the Mount Salem-based CISOCA office serves as a child-friendly facility for the investigation of such heinous offences.
A team of five dedicated professionals, equipped with the necessary training to ensure privacy, build trust, and promote thorough investigations, staffs the office. "Our office provides a safe and friendly environment in which victims can share their experiences without fear or worry of judgement," explains Dixon, adding, "the provision of a space of this nature enhances the confidence of the children interviewed, enabling them to provide the necessary information to build solid cases."
Dixon expresses her disappointment that despite the availability of this facility, individuals often hesitate to report, fearing their cases will be ignored. "There is absolutely no truth in this, as the
unit diligently investigates every single reported case. We have successfully cleared the majority of rape cases and 60% of all other reported cases," she reassures.
Dixon is now encouraging everyone to take advantage of this facility, calling on victims, parents, guardians, and anyone with information to report incidences of abuse.
Despite the challenging nature of interacting with victims and hearing their traumatic stories, the team remains dedicated to their cause. Dixon acknowledges the job's impact on the mental and physical well-being of the investigators, but asserts their commitment to continuously dedicate their time and resources to positively impact all who come to them.
In a final appeal, Dixon reminds victims of sexual abuse, "trained officers are here to listen and support you in any way we can. Your voice matters and your information could help us bring the offender to justice and ensure the safety of you and others in similar situations."
This poignant narrative underscores an earnest plea to the voiceless – to break their chains of silence, to bring the unseen into the light, to transform their painful echoes into symphonies of justice.