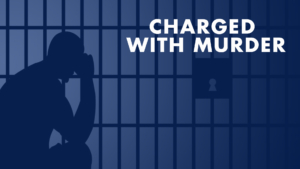 One man, who eluded the police since committing a murder on Mexico Way, Kingston 12 on August 30, 2021, was arrested at the Trench Town Police Station where he went to report a threat.
Charged with Murder, Assault at Common –law and Illegal Possession of Firearm is 25-year-old Dwight Thomas otherwise called 'Bwoy Bwoy', a security guard of Phase 7, Arnett Gardens, Kingston 12.
Thomas and other men were involved in a dispute with 56-year-old Phillip Lawrence when he allegedly used a pickaxe to chop Lawrence to his head. He then pointed a firearm at another man who ran to Lawrence's assistance. The men escaped in the area and Lawrence was taken to hospital where he was pronounced dead.
Thomas managed to elude investigators however, he was arrested when he went to a police station to file a threat report on Sunday, March 20; he was subsequently charged.
His court date is being finalised.