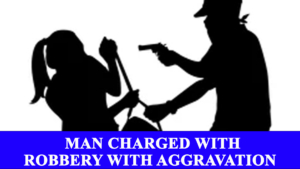 Twenty-seven-year-old Romaine Reid, otherwise called 'Pels', farmer of Love Lane district, Mike Town in Manchester was arrested and charged with Robbery with Aggravation and Illegal Possession of Firearm from an incident which occurred along Woodstock main road in the parish on Wednesday, December 22, 2021.
Reports from the Mandeville Police are that about 8:00 p.m., a businessman was at a bar in the area when Reid and another man, both armed which guns entered the establishment and robbed him and the bartender of several items.
Police conducted an intel-driven operation at Reid's home where he was seen fleeing on arrival of the team. A search was carried out of a Honda Civic motor car, registered to Reid, in which several electronic devices were found. The items included an IPhone x smartphone, which was identified by the businessman as his property. Reid was arrested and charged.
His court date is being arranged.