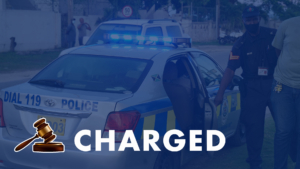 Detectives assigned to the Annotto Bay Police Station arrested and charged a man forMurder and Unlawful Wounding following an incident in Shanty district, Castleton, St. Mary on Friday, March 11.
Charged is 19-year-old Roshane Clarke otherwise called 'Daddy One', of the mentioned address.
Reports from the Police are that about 7:30 p.m., Clarke and the deceased were involved in an argument during which he used a knife to stab the deceased. During the fight another man tried to intervene when he was also stabbed by Clarke.An investigation began and several statements were collected.
Subsequently, he was arrested and charged following a question and answer session.
He is tppear at the Annotto Bay Parish Court on Tuesday March 22.