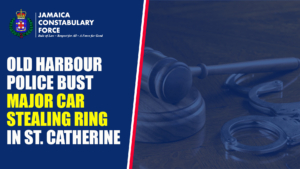 A major car theft ring was dismantled on Sunday, July 30th, by the Old Harbour police during a series of operations in the Gordonwood district, located within the Church Pen community. The operations have so far led to the arrest of two men and the recovery of eleven stolen motor vehicles.
The seized vehicles includes six Nissan AD wagons, a Nissan Tida, a Mitsubishi Lancer, two Toyota Wish, and a Toyota Avensis. Along with these, police also recovered a substantial cache of car parts, also believed to be stolen.
The Old Harbour Criminal Investigation Branch (CIB) has taken over the case and is currently conducting investigations into the operations. The police are urging residents who have reported their cars stolen to come forward and identify if their vehicles match the descriptions of the confiscated cars.
In a bid to return these vehicles to their rightful owners, the Old Harbour police have set up a hotline. Anyone whose vehicle was stolen is urged to contact the Old Harbour police station at 876-203-3659.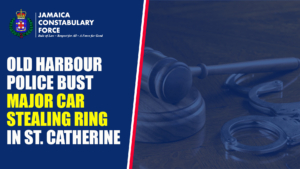 Authorities are hopeful that this breakthrough will significantly curtail car theft activities in the parish and improve overall security.
This incident underscores the continuing efforts of the St Catherine South police to combat car theft and related crimes in the region. They ask the public to remain vigilant and continue to report any suspicious activities that may help prevent future incidents of this nature.