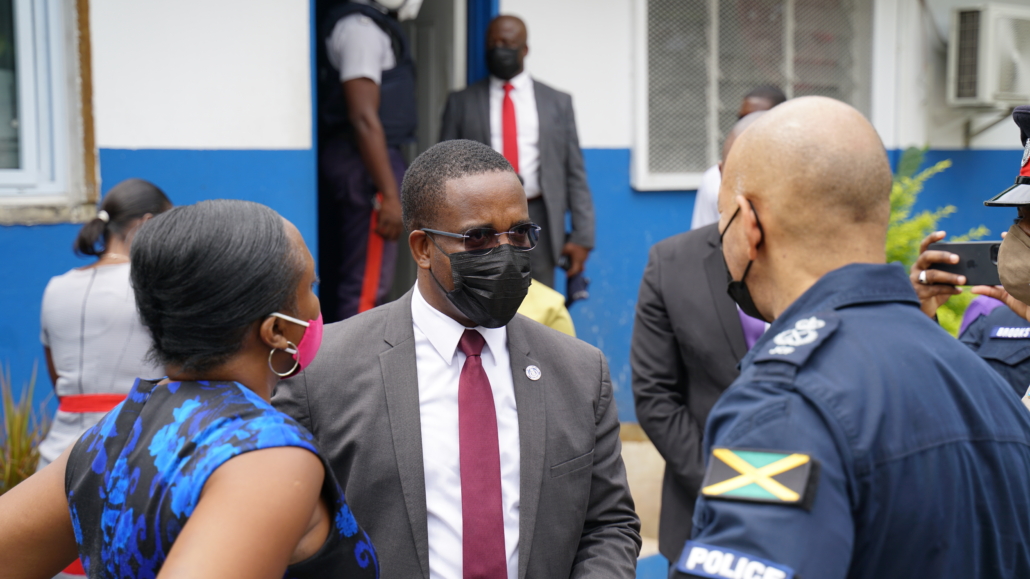 In its continued thrust towards modernization and transformation, the Jamaica Constabulary Force has set its sights on achieving international standards of service delivery and operations, with its implementation of the ISO 9001 Quality Management System.
The Matilda's Corner Police Station, Duhaney Park Police Station and the Police Emergency Communication Centre, are the first three JCF entities taking part in this year-long change management program that will seek to ensure organizational excellence and quality service to the Jamaican populace.
Commissioner of Police Major General Antony Anderson stated that his vision for the JCF is to have the highest quality police force, one that Jamaica deserves. He alluded to the fact that this program will allow officers to reach their full potential.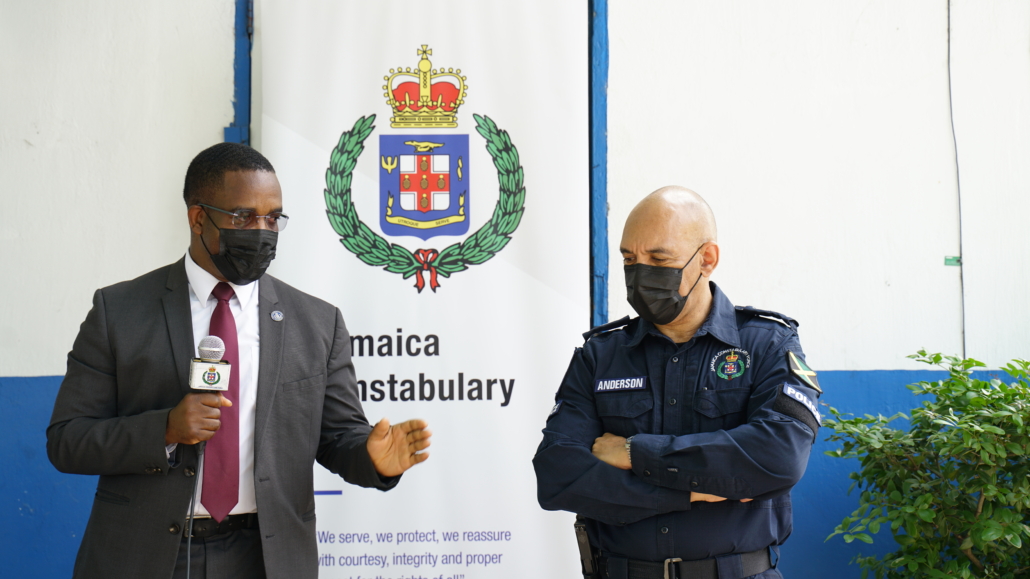 "Getting ISO 9001 certification is an involved process so it is a good process, and though it may create some discomfort, that is the process of growth, appreciation and the start of us analyzing things in a detailed way to come up with standards of everything we do. Once we get those standards, test those standards and they start working and we are delivering the standards that the country requires of us, it is something that can be replicated at every station across the country and that is the vision," said Commissioner Anderson.
The Commissioner suggests that all eyes will now be on the JCF as they aim to achieve international recognition for their standard of delivering service and hopes they will be able to influence other entities globally.
Head of the Force Development and Logistics Portfolio, Deputy Commissioner of Police (DCP) Kevin Blake, stated that work has been ongoing to get to this phase of the project, which is slated to be a year-long commitment to achieving certification.
"In 2020, ISO standards Ambassador to Jamaica, Mr Reginald Budhan, reached out to the JCF and invited us to be a part of the process; we are the first of such organization to attempt ISO 9001 certification. When he [Mr. Budhan] spoke about this project, I saw an immediate synchrony with the Commissioner's vision for the organization," said DCP Blake. He continued, "I am of the view that if you're doing something that coincides with what you do normally, then it shouldn't be seen as additional work, the Quality Management certification is about setting our own standards and policy and sticking to them."
Mr. Blake charged officers, who are to take part in this program, to use this as an opportunity to achieve organizational excellence and personal growth in their policing careers.
"This is not a pilot but a paradigm shift, a way of policing. It puts the responsibility on every member to ensure the police operate how they are supposed to. We are not going to fail, so the support and commitment is there," said DCP Blake.
Meanwhile, the Managing Director at Quality Systems, Solutions and Initiatives (QSSI), which was contracted by the Ministry of Industry, Investment and Commerce to work with the JCF, Mrs Sheryl Anderson, believes that this move will be the first of its kind and hopes that Jamaica will serve as a model for other police services worldwide.
"When we talk about standards, we are looking at the services that are offered from the customers perspective and when we understand and define how we are to deliver services, we make sure our processes are structured in order to deliver the services that the customers want," said Mrs Anderson.
The JCF is the first Police Force in the region seeking to attain ISO9001 certification quality management certification.