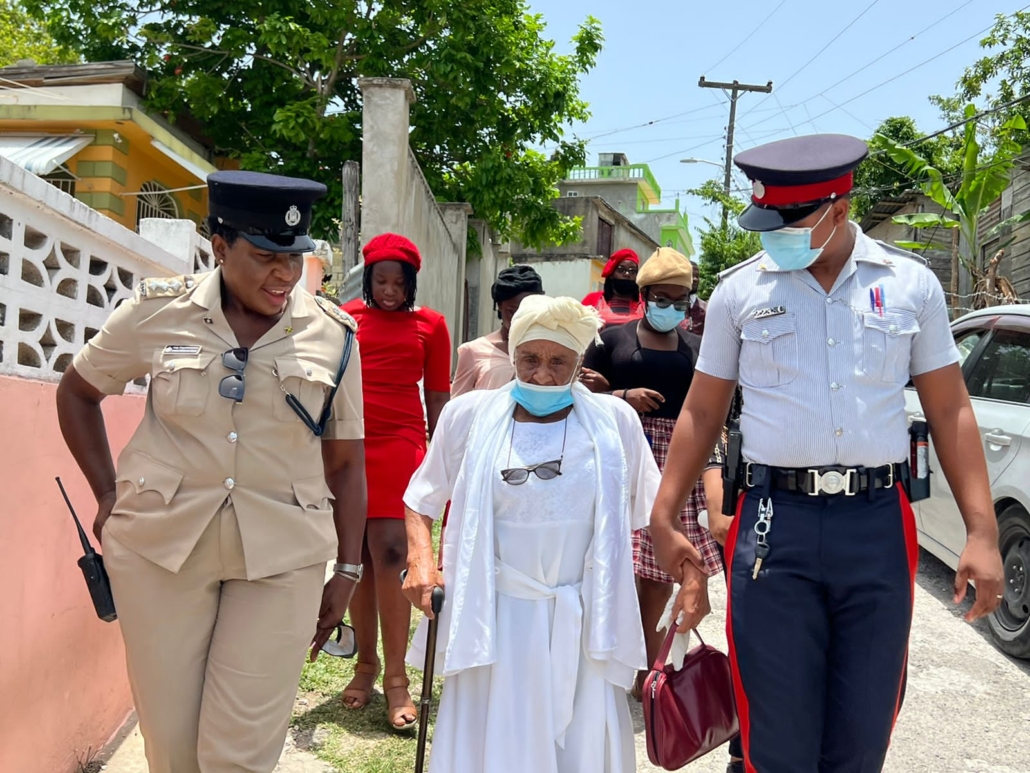 The Bible says in Luke 14:23 "…Go out into the country lanes and behind the hedges and urge anyone you find to come so that the house will be full."
The st. James Community Safety and Security Branch (CSSB) continues to make strides in its community engagement initiative. On Saturday, June 11, the team along with members of the Triumphant Holy Church of the Living God in Meggie Top, representatives from the Community Development Commission (CDC) and the Social Development Commission (SDC) went on a stroll in a section of the Salt Spring community in the parish.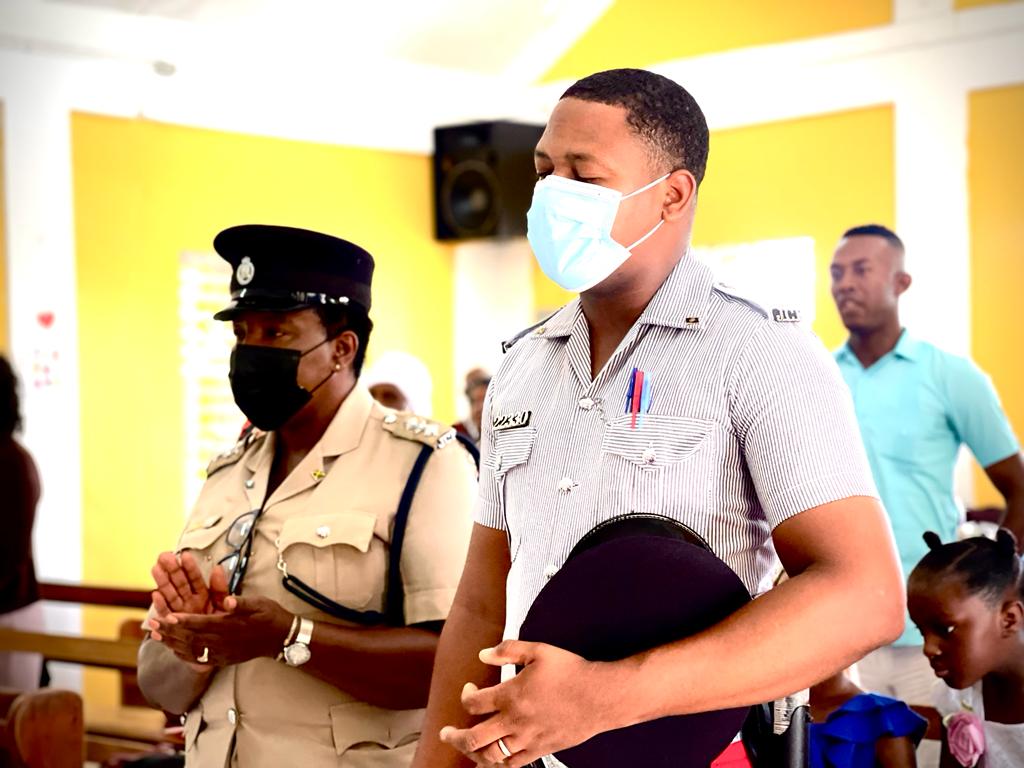 The community, in which five firearms were seized on Tuesday, June 07 was very receptive and cooperative with the police. "It was wonderful and well received by everyone that we passed…the young men…they are the ones that we want to reach", said Pastor Desroy Brooks.
Deputy Superintendent of Police Angela McIntosh Gayle, officer in charge of St. James CSSB, thanked the community and church members for their involvement in the walkthrough.  She pledged continued intervention and outreach programs. "I am so happy, the turnout was excellent. As a matter of fact they want us to do it every week," DSP McIntosh Gayle said.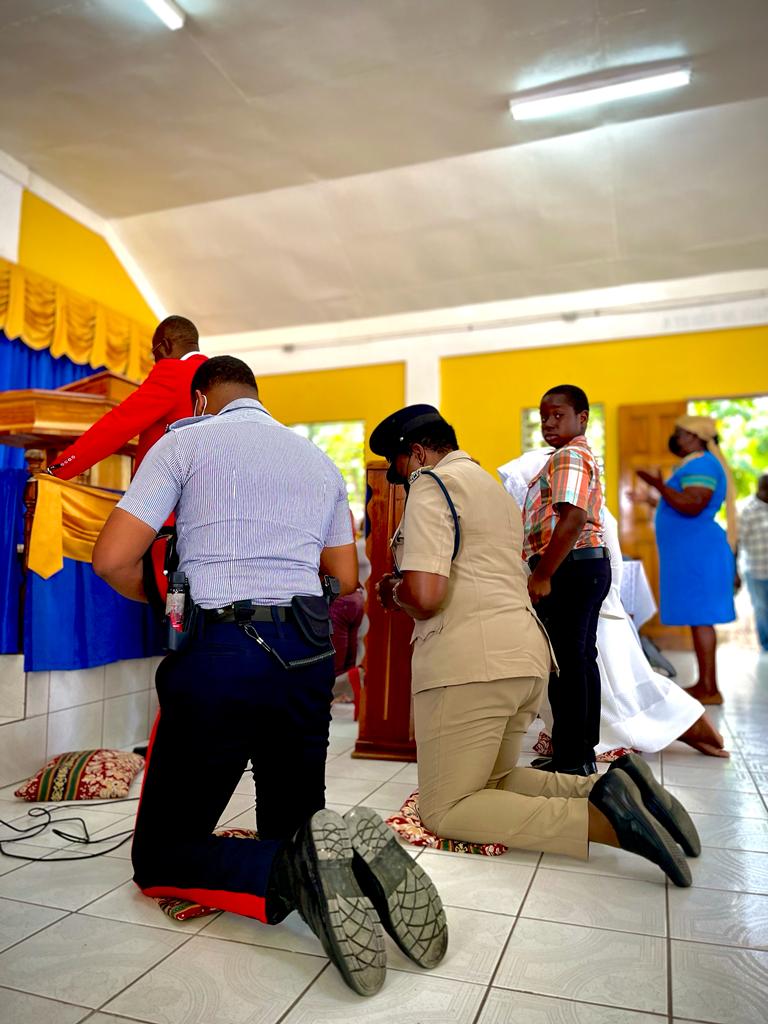 Immediate plans for the community involves a Summer Camp for children ages 8-17 which will happen in July.