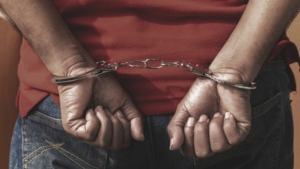 One man was arrested and charged following an attempted robbery in Bog Walk, St. Catherine on Thursday, January 13.
Charged is 29-year-old, Akeem Gordon, a taxi operator of August Town, Kingston.
Reports from the police are that about 11:30 a.m., Gordon and armed men fired several shots at a man who they attempted to rob who was sitting inside his motor vehicle. The incident was captured on CCTV footage implicating Gordon and the other suspects.
On Saturday, February 05, the police arrested Gordon during an operation at his residence. He was subsequently charged with Robbery with Aggravation and Malicious Destruction of Property.