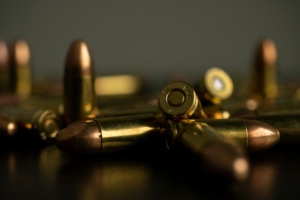 Forty-four-year-old Ean Robinson Painter of Solitaire Road, Kingston, St. Andrew was arrested and charged with Illegal Possession of Firearm and Ammunition deriving from an incident which occurred in the vicinity of Mohoe Drive and York Avenue, Kingston on Friday, January 28, 2022.
Reports from the Hunts Bay Police are that about 9:06 p.m., Police were conducting stop and search operation when Robinson was stopped, accosted, and searched; one (1) Smith & Wesson pistol along with a magazine loaded with one (1) .40 calibre round was found on his person.
An additional search was conducted of his person which revealed a transparent plastic bag with eight (8) .40 calibre rounds. He was subsequently charged.