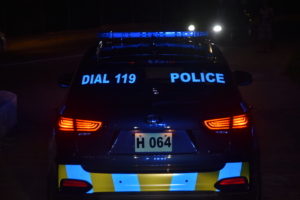 Members of the Area One Operational Support Team (OST) seized twenty-two 9mm cartridges on Tucker main road, St. James on Monday, January 10.
Reports are that about 2:20 p.m., the police team was conducting Vehicle Check Point operation on Retirement Road in the parish. They signalled the driver of a grey Toyota Fielder motor car to stop, however the driver disobeyed and sped off. The team pursued the vehicle but it managed to elude them. The vehicle was later seen crashed on Tucker main road. A search of the vehicle was conducted and a magazine with the ammunition found. The vehicle was also seized.
No one was arrested.
Investigations continue.