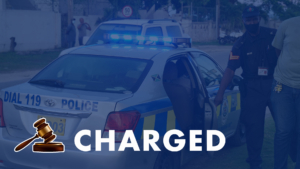 One man was arrested and charged after an AK-47 assault rifle and 45 assorted rounds of ammunition were seized by the police during an operation in Bethel Town, Westmoreland on Tuesday, November 23.
Charged with Illegal Possession of Firearm and Ammunition is 27-year-old Kemar Morris, Electrician of Clinic Lane, Bethel Town in the parish.
Reports are that 12:30 p.m., lawmen were on operation in the area when a premises was searched and the firearm, forty-two 7.62 rounds of ammunition and three 9mm rounds of ammunition were found in a yard under a coconut tree.
He was subsequently charged following an interview.
His court date is being finalized.