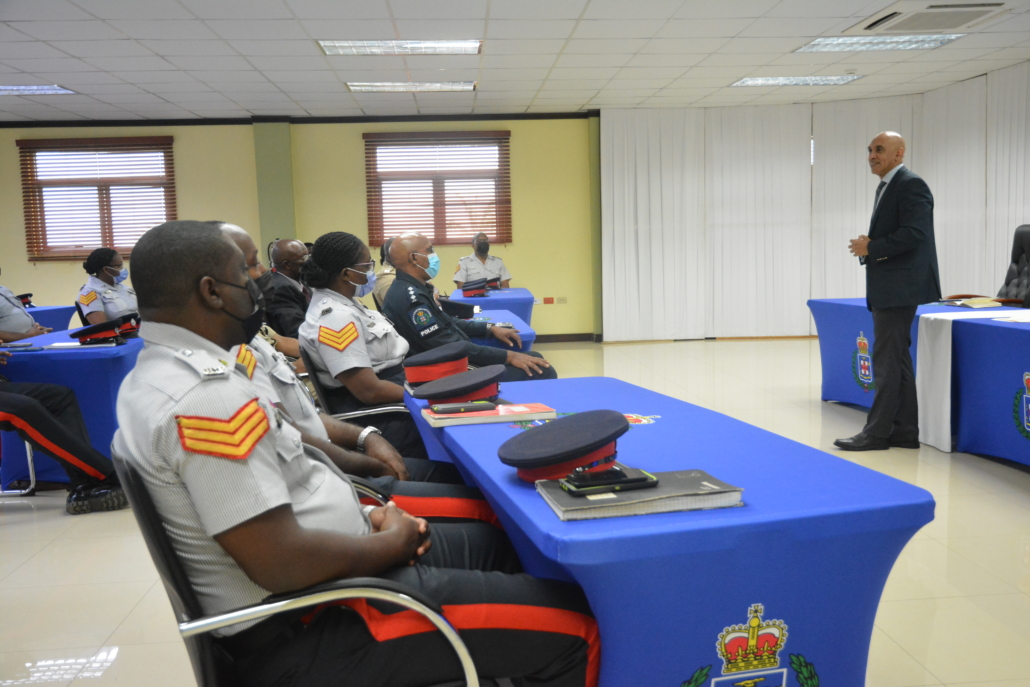 "If you are going to take command you must be willing to take responsibility," said Commissioner of Police Major General Antony Anderson when he met with participants of the Accelerated Promotion Program and the High Potential Detective Training Program at his office on Wednesday, June 15.
The coordinator for the Program, Deputy Superintendent of Police (DSP) Winston Sutherland, explained that the participants had to undergo a rigorous selection process in terms of various levels of vetting, background checks, polygraph examinations and psychometric processes. It was from that process that fourteen persons were selected for each program.
Another coordinator for the program, retired Superintendent of Police Errol Thompson, said the participants got to see through the Commissioner's eyes what is truly expected of them. He also highlighted the fact that Major General Antony Anderson encouraged the participants to have a mindset geared towards taking on challenges.
"They should make a difference in the life of internal and external customers and that Jamaica at the end of the day should benefit from these two groups," said Thompson.
Detective Sergeant Rolston Mckenzie, a participant of the High Potential Detective Training Program stated the program is geared towards building the capacity of its members.
"The program has caused me to do some serious introspection, to look at myself, to look at how I perceived myself before the program… because of the exposure to content rooted in psychology, It has caused me to look at certain areas of my life in which my perception was inaccurate," said Mckenzie said.
Additionally, McKenzie believes the message shared by the Commissioner has helped him and the participants to reflect on their service to the people of Jamaica.
"This has caused me to change my attitude towards myself, towards others and elevated my way of thinking… so much so that I now see myself contributing to others and to society in a more meaningful way. I am elated by what he said and I will no doubt take on a new attitude there is no doubt in my mind that adhering to these principles and protocols which he outlined will allow me to grow much faster and be in a position where I can impact more persons in an outstanding manner."