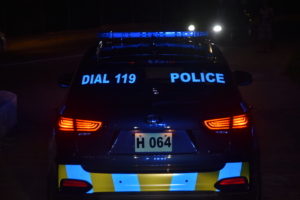 A high level investigation is under way following the seizure of millions of dollars in international currency during an anti-narcotics operation in Western Jamaica earlier this week.
On Tuesday, April 26, 2022, a pre-dawn operation led by the Narcotics Division supported by the Joint Anti-Gang Task Force and the divisional police took place in the Coral Gardens community in St James. During the operation, a vehicle was intercepted and upon search, cocaine weighing approximately 11kg, with a street value of JMD$88-million was found.
As part of the operation, a premises was also searched and cash in excess of $USD3.8-million and CAD$30,000 was found. Two people have been taken into custody thus far. Their identities are being withheld pending further investigations.
The JCF continues to work with its law enforcement partners to disrupt the activities of both local and transnational criminal organisations that seek to enrich themselves while fuelling violence in Jamaica.