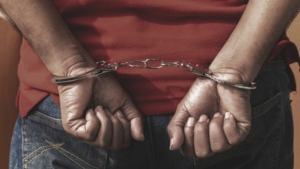 One man has been charged following the seizure of a firearm and several rounds of ammunition on 9th street, Trench Town, Kingston 12 on Monday, December 27.
Charged with Illegal Possession of Firearm and Illegal Possession of Ammunition is 24-year-old Raymond Sylvester, otherwise called 'Prince', of 9th Street, Kingston 12.
Reports from the Denham Town Police are that about 5:45 p.m., a team was on patrol when they observed Sylvester with a handgun. On their approach, he threw the firearm onto nearby premises before attempting to flee the area. He was accosted, the premises was searched and one Taurus 9mm pistol and eight 9mm cartridges were seized.
Investigations continue.