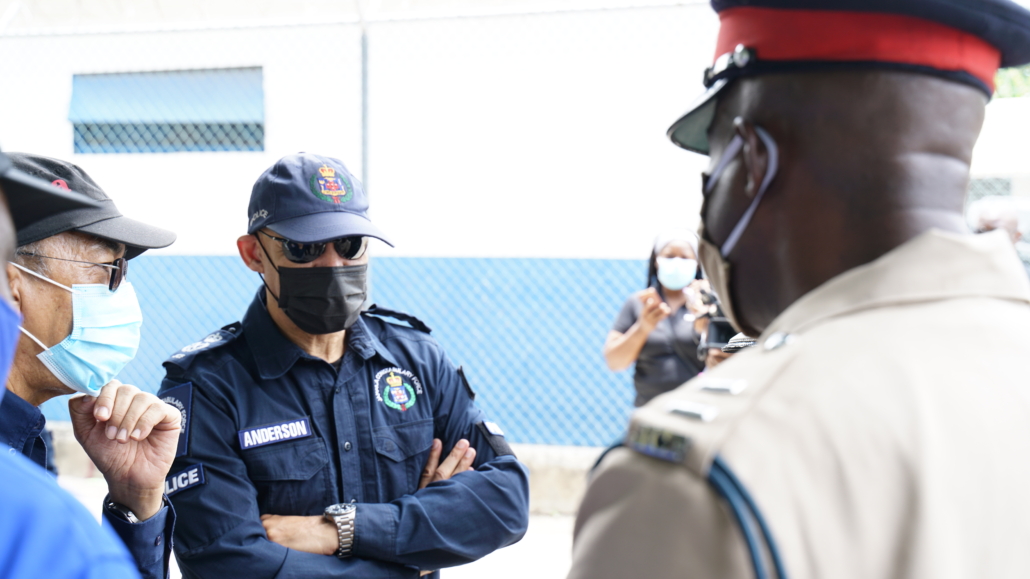 Police Commissioner Antony Anderson and Minister of National Security, Dr. Horace Chang toured sections of Kingston and St. Andrew (Police Area Four), today.
Also, present on the tour were Minister without Portfolio in the Security Ministry, Senator Matthew Samuda and Permanent Secretary, Courtney Williams.
The tour began at the Bull Bay Police Station in St. Andrew, which is slated to be rebuilt under the Security Ministry's Project ROC initiative. The date for the start of construction is not yet known.
The tour continued to the Central Police Station, where the team was briefed by Area Commander, Assistant Commissioner of Police Donovan Graham and Divisional Commander, Superintendent Maldria Jones Williams.
Another important stop along the tour was the proposed site of the new Coronation Market Police Post in the Kingston Western Division. The post will be crucial to the Force's plans to increase police presence in the downtown commercial district and act as a major hub for the deployment of Quick Response Teams in adjoining divisions.
Dr. Chang affirmed, "…We are looking at the current operational challenges [and] taking some steps to improve our capacity in terms of increased use of technology."
The tour concluded in the St. Andrew South Division with a visit to the newly-constructed Olympic Gardens Police Station. The state-of-the-art facility will serve as the main sub-station for Police Area Four as well as provide a gateway to technology for residents, through a computer centre.
Speaking at the end of the tour, Major General Anderson said, "The [new] Olympic Gardens Police Station… it's symbolic to where we need to go as a police force and as an organisation that offers service to communities…"