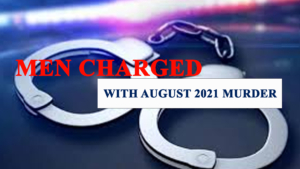 Months of investigation following the August 2021 murder of a man on Spanish Town Road, Kingston 14 have culminated with charges being laid against two suspects.
Charged withMurderandShooting with Intent are 27-year-old Romario Powell, otherwise called 'Maro' of Bryce Street in August Town, Kingston 7 and 28-year-old Rashawn Samuels, otherwise called 'Son Son' of McKenzie Drive, Kingston 14.
Powell and Samuels were charged on Friday, February 25. They were arrested in special operations in January 2022.
They were identified as suspects in the probe that followed the August 26, 2021 murder of 23-year-old Anthony Richards, otherwise called 'Blue Blue', of Charles Street, Kingston 14. It is alleged that Powell and Samuels were among armed men who pounced upon Richards and opened gunfire at him. He was shot several times and died at the hospital.
A court date for both men is being finalised.