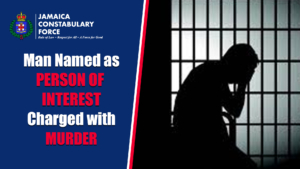 Twenty-seven-year-old Oneil Stewart otherwise called 'Nero Blacks' of Elgin Street, Kingston 14, who was on Wednesday named as a Person of Interest by detectives in Kingston West has been arrested and charged.
Stewart was charged with Murder, Illegal Possession of Firearm and Illegal Possession of Ammunition for the May 26, 2020 murder of Gregory Crossley, otherwise called 'Boops', on Nelson Street, Kingston 14.
Reports are that about 8:25 p.m., Crossley went to a nearby shop, when he was attacked, chased and shot multiple times by Stewart and other men. He was pronounced dead at hospital.
Stewart turned himself in to the police on Thursday, February 02 and was subsequently charged following an interview.
His court date is being arranged.