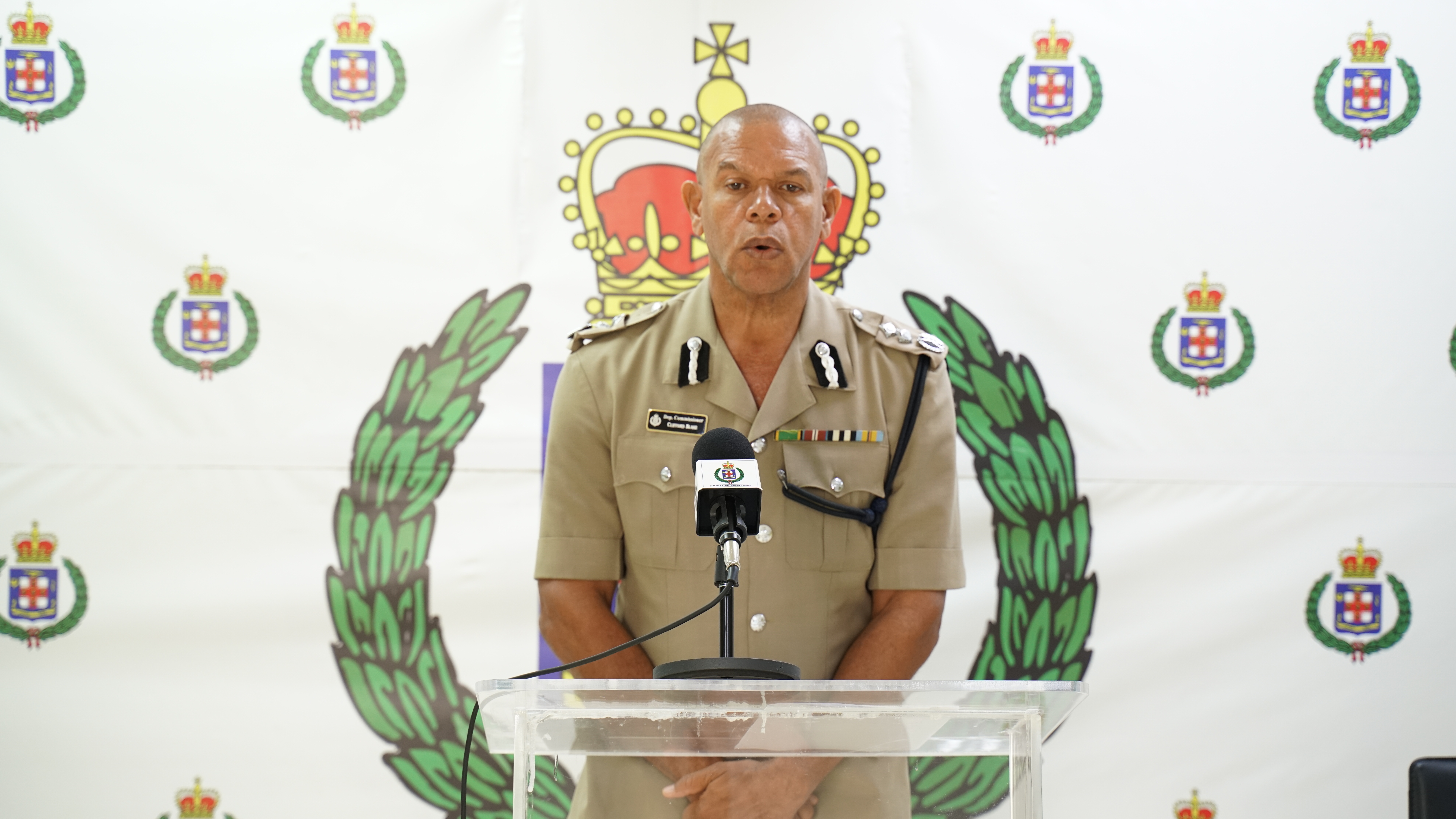 As the nation continues to grapple with the impact of the COVID-19 crisis, the Jamaica Constabulary Force (JCF) continues to distinguish itself as part of the vanguard of first responders.
Speaking at the JCF's recent Digital Press Conference, Deputy Commissioner of Police in charge of Operations, Clifford Blake, outline the range of new operational initiatives the JCF has undertaken even before the first case of COVID-19 was confirmed on the island. "Our core policing duties were widened to include COVID-19 support to the Ministry of Health and Wellness and the enforcement of the Disaster Risk Management Act…" said DCP Blake.
According to the Deputy Commissioner, several measures were implemented to support the national thrust to prevent the spread of COVID-19 without compromising the Constabulary's daily operational policing activities. "It was not without challenges, however, the members of the force went above and beyond their normal duties to ensure the safety of those we serve," added DCP Blake.
Several senior officers have been appointed to various committees to allow for greater collaboration with our partner agencies in the COVID-19 fight. Additionally, a COVID-19 Command and Control Centre was activated at the Police headquarters operating on a 24 hours basis. Over 2000 calls have been received on the four dedicated emergency hotlines are at the centre, which deals with COVID related concerns from the public to provide support to our members.
The JCF has been critical in enforcing COVID-19 curfew orders in several communities across the island as well as enforcement of public order restrictions such as physical distance requirements in public spaces. The Constabulary also provided special escort to different groups of people arriving the country's air and seaport, as well as medical personnel checking quarantine locations.
DCP Blake also explained that "COVID-19 has not relieved us of our day-to-day policing responses for call for service… We continue to respond to requests for service across the island, that includes responding to acts of criminality, domestic violence and disputes, traffic control and accidents."