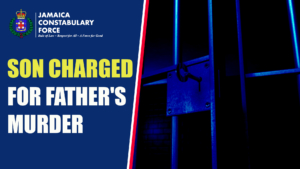 Thirty-three-year-old Omar Forth of St. Mary Street, Port Maria in St. Mary was arrested and charged following the stabbing murder of his father at their home on Saturday, August 05.
Reports from the Port Maria Police are that about 3:00 a.m., Forth and his father- 74-year-old Clovis Forth had an argument, during which he used a knife to inflict several wounds to him. The police were alerted and upon their arrival, Clovis was assisted to hospital where he was pronounced dead.
An investigation was launched and Forth was charged with Murder on Sunday, August 06 following a caution statement.
His court date is being finalised.