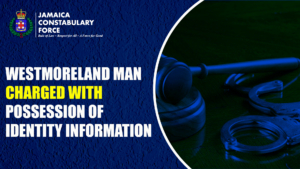 Thirty-six-year-old Curtis Clarke of Rocky Hole district in Burnt Savannah, Westmoreland has been charged with Possession of Identity Information following an operation at his home on Wednesday, August 30.
Reports from the Westmoreland Police are that about 5:30 p.m., a team conducted an operation at Clarke's house. Clarke was seen trying to conceal a cellular phone inside a toilet tank. The phone was retrieved; an analysis was conducted and identity information of persons living overseas was found. He was subsequently arrested and charged.
His court date is being arranged.