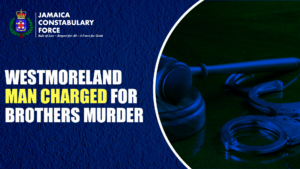 Fifty-year-old Donovan Grant otherwise called 'Ice Wata', of Red Ground District in Negril, Westmoreland has been charged with Murder following the killing of his brother during a dispute at their home on Monday, August 28.
Fifty-two-year-old Michael Grant, otherwise called 'Scretchie', a labourer of Red Ground, Negril in Westmoreland died from stab wounds he received during a dispute at his home on Monday, August 28.
Reports from the Negril Police are that about 6:30 a.m., Donovan and his brother – 52-year-old Michael Grant – had an ongoing dispute that became physical, during which Donovan inflicted stab wounds to Michael's face and chest. Residents summoned the police and on the arrival of the lawmen, Michael was seen lying on the ground in a pool of blood.
He was transported to hospital, where he was pronounced dead.
Donovan later turned himself into the police. He was interviewed and subsequently charged.
His court date is being arranged.