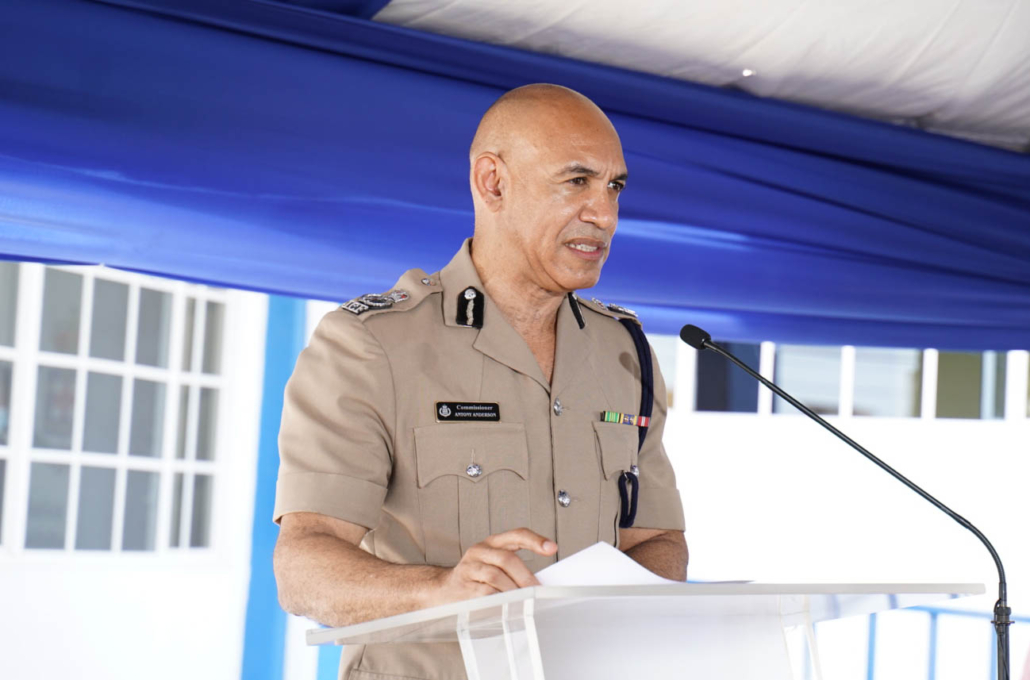 July 28, 2021- Police Commissioner, Major General Antony Anderson, has ordered IPROB to investigate the circumstances surrounding the actions of members of the Constabulary during the recent arrest of a man in St Ann.
The man, who was the subject of an investigation into a case of Larceny Dwelling, was captured on video in his home and later at what appears to be a Police Station making an apology to Jamaica's Prime Minister for an earlier video.
After a Question-and-Answer session today, the man in question was released by the St Ann Police.
In an internal memorandum sent through the JCF's All Staff publication system, Commissioner Anderson reminded all JCF members that any breach of the law that comes to the attention of the police must be dealt with in accordance with the guidelines laid down in law.
Today the Commissioner reminded members that apologies are not to be solicited or coerced from members of the public. He's insisting that, if an individual elects to apologize voluntarily, they may do this by their own means and circulate it themselves, void of the police's participation.
It is worth noting that, given the level of complexity when resolving matters and risk associated with the job, there are times when it may be necessary to video record aspects of policing operations. However, due process must be done to ensure that images are not improperly circulated or used in a manner that runs counter to our precepts of:
1. Obeying the Rule of Law
2. Showing Respect for All
3. Being a Force for Good
"It is inappropriate to share internal reports, correspondence or images captured on duty without proper authorization. This practice must cease forthwith as it puts the JCF and its publics at risk. Persons found in breach will be held accountable," Anderson said.