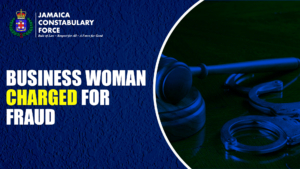 Thirty-nine-year-old Kenniesha Burrell, businesswoman of Phoenix Park in Portmore, St. Catherine has been charged with Fraudulent Conversion stemming from an incident that occurred between January and August 2023.
Reports from the Portmore Police are that Burrell, who is known to a woman as a travel reservations agent, was allegedly paid 992, 000 JMD for reservations to be made at a five star all-inclusive hotel. On the date of check-in, Burrell reportedly contacted the woman and told her that there was no vacancy at the hotel and she will be reimbursed her monies in full. However, the woman was only refunded $70,000 JMD.
As a result, the woman made a report to the police; Burrell was arrested and subsequently charged.
Her court date is being arranged.