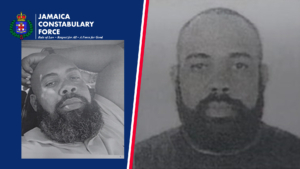 Detectives attached to the Constabulary Financial Unit (CFU) are seeking the public's assistance in locating 52-year-old Jason Kameka, who they believe can assist them with an ongoing investigation.
The lawmen have tried repeatedly to locate Kameka, who is known to frequent West End, Negril in Westmoreland and Waterloo Avenue in St. Andrew; their efforts proved futile.
They are now appealing to Kameka to make contact with them immediately by calling 876-928-5141 or 876-330-5825. Alternatively, Kameka may visit the CFU, a section within the Counter Terrorism and Organized Crime Investigation Division, located at 45 East Queen Street in downtown Kingston.
Anyone who can help detectives to locate Kameka is asked to contact them without delay.