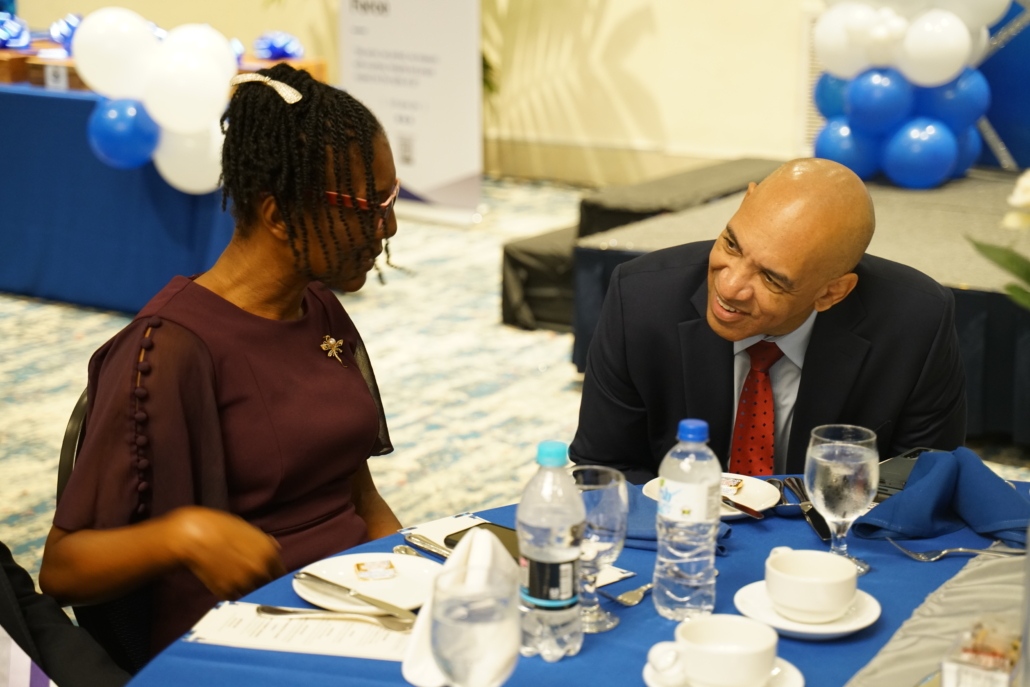 Police Week 2022 continued on Tuesday, November 22 with the staging of the Commissioner's Luncheon for the Children of Fallen Officers. Just over 20 children attended this year's event, which honours the sacrifice their parents gave in service and creates a safety net for them as they grow.
The audience was visibly touched by the remembrance of Corporal Oliver Mullings. Done by Assistance Superintendent Noel Daley, to more than a few teary eyes, the heartfelt tribute chronicled Mullings' life as a fearless crimefighter who found peace with his family and through religion after becoming baptised. Details of his early years as a community police officer were shared with the audience, and his inspirational impact on many children in the community was heralded as the signature of his life's work: a caring man who always found a way to make the lives of those around him better.
"Soldiers never die," ASP Daley said in his summary, "They simply report for duty in heaven."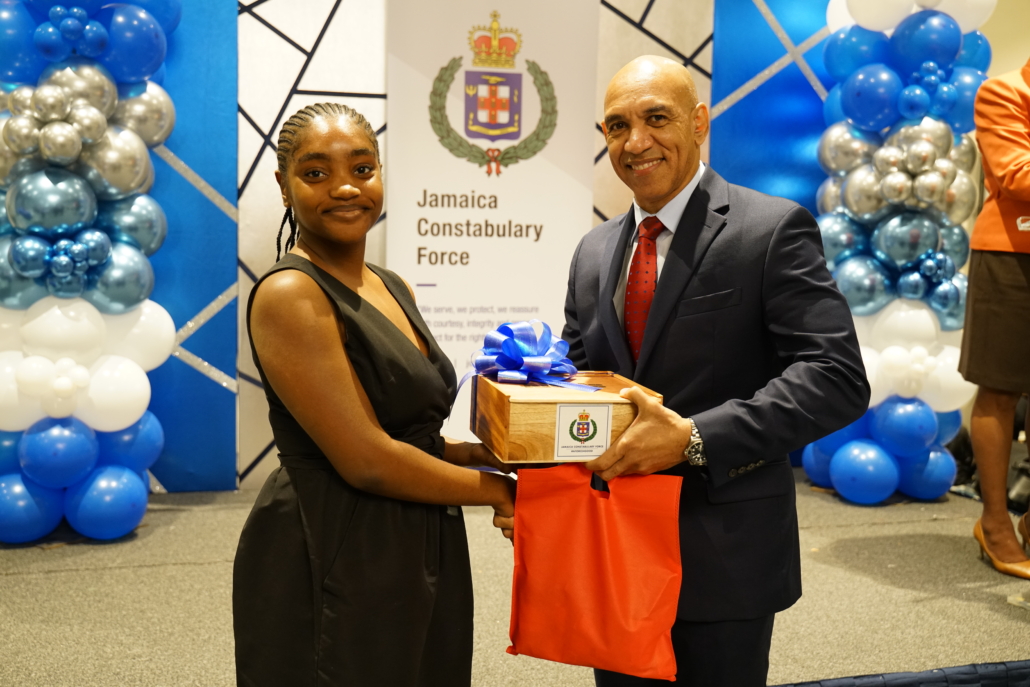 Teary eyes soon turned into bright smiles, however, as recording artiste Alaine jazzed up the audience with joyful performances of some of hit classics such as 'Bye Bye Bye', 'Rise in Love' and 'Boast Inna God'. "I'm so happy to be here," she said several times during her performance.
The cosy atmosphere of celebration continued as Alex Ximines remembered his father, Corporal Osbourne Ximines, and his penchant for riding motorcycles. "I really loved my father," he said.
After lyming with some of the parents and children, Major General Antony Anderson addressed the audience. Underscoring the importance of the event, he said, "It's a celebration of life and gratitude. It's a celebration of the dedication that they (deceased police parents) had for policing and for service."
Anderson noted that in many instances the policemen and women of the Force chose their profession willingly, and accepted the dangers of the job. Recalling his recent experience with an injured member of the Metro Quick Response team, whose only concern—while still in hospital—was how soon he could rejoin his team, Anderson explained that there was a certain fulfilment that came from living out your passion and your calling. "It's who you are," he said.
"I thank you on behalf of a grateful Force and …a grateful country for lending your significant person to us. We know how hard it is coming to this finality," he told the children and their parents.
"We are here for you, and as you grow, you may need to call on us; there's always someone here that you can reach out to," Anderson assured them.
As the curtains came down on the event, the children gathered for a symbolic release of balloons. "We do this in memory of your parents," master of ceremonies Senior Superintendent Stephanie Lindsay told the audience in the Montego Suite of the Jamaica Pegasus in St. Andrew.
Police Week 2022 continues on Wednesday, November 23 with the Commissioner's Stakeholder's Conference, the Long Service and Good Conduct Award Ceremony on Thursday, November 24 and the Police Civilian Oversight Authority Transforming Our Police Service Award on Friday, November 25. This year, police week is being celebrated under the theme, Relentless Pursuit of Excellence: A Force for Good.