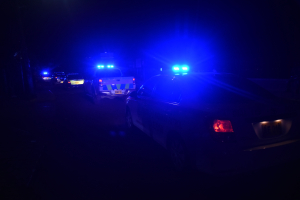 One Intratec 9mm Luger submachine gun with a magazine containing three 9mm cartridges were seized by the police during an operation in Heywood Hall district, St. Mary on Monday, May 09.
Reports are that the police were conducting operations in the area when the driver of a white Mazda motorcar was signalled to stop. The driver disobeyed and a man jumped from the vehicle with a grocery bag in hand. The man managed to elude the police, however the grocery bag was found in bushes with the firearm and ammunition inside.
No arrest was made in connection with the seizure.
Investigations continue.