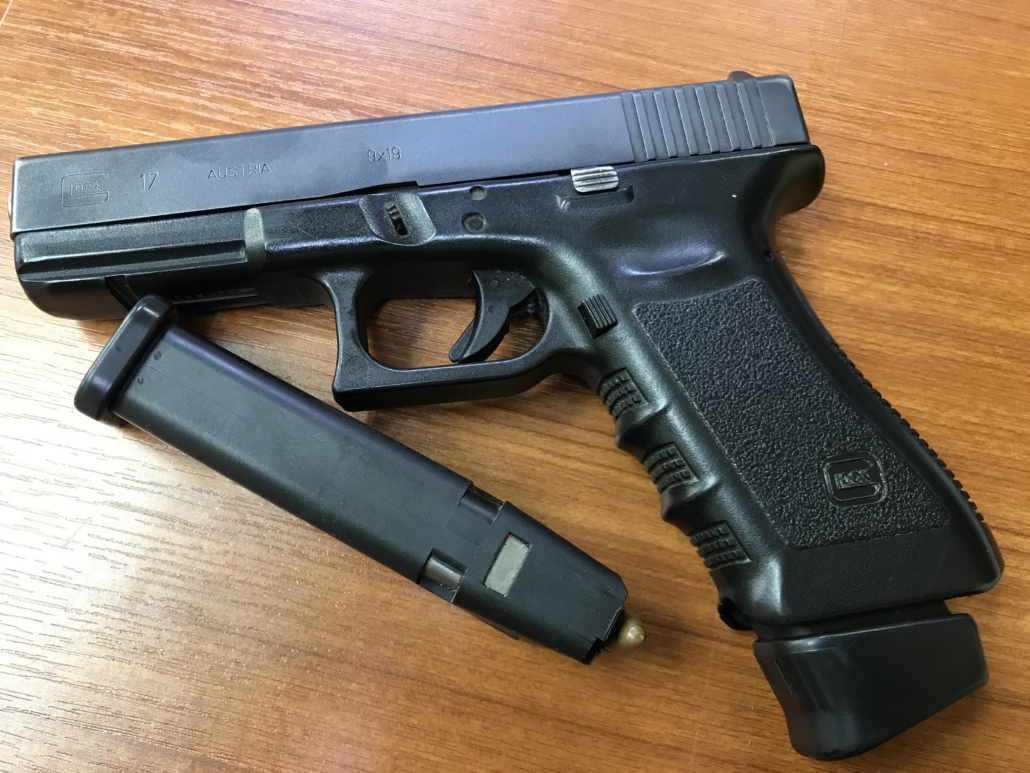 January 25, 2021– The Santa Cruz Police arrested three men following the seizure of a 10mm Glock 29 pistol and a magazine containing one round of ammunition along New River main road, Santa Cruz in St. Elizabeth on Sunday, January 24.
Reports are that about 11:45 p.m. the lawmen were conducting vehicular checkpoint operations, when they signalled a white Honda Civic motor vehicle to stop. A search of the motor vehicle was conducted and the firearm and ammunition found in the console area between the two front seats.
The suspects were subsequently taken into custody however; their identities are being withheld pending further investigation.